The Sheffields peeled off and flew back home.  We down-sized to a smaller mini-van and continued on eastward to Custer, South Dakota where we managed to get several more stamps in our National Parks Passport.
First, we hit Mount Rushmore.
and got some great shots of the monument in the daytime and at night.
We also spent some time in Custer State Park, which I thought was a lot more fun and more interesting than Mount Rushmore.  There was wildlife-o-plenty.
Herds of buffalo…
…and they just mosied around like we weren't even there.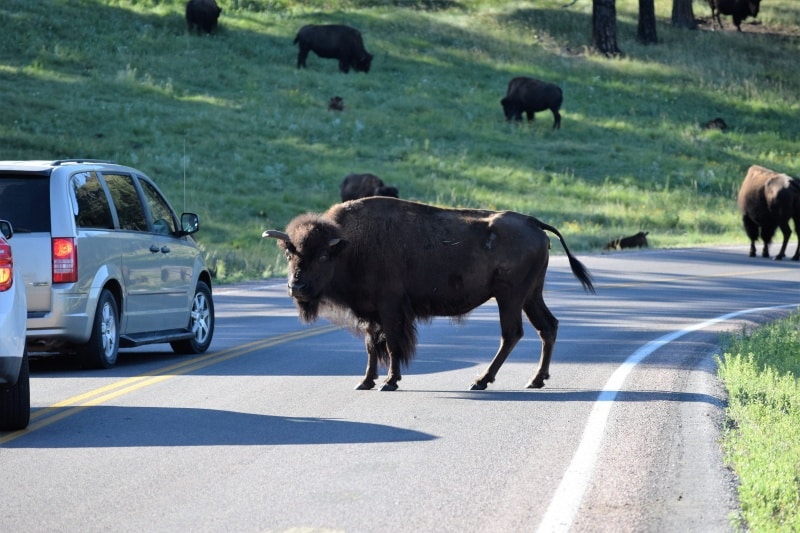 At one point we were stopped on the road watching a large bull grazing.
He put his head down and crossed directly in front of our car.  Aaron thought he was about to ram us and he dived onto the floor boards screaming, "I don't think any of this is a good idea!!"  The bull innocently walked to the other side of the road and kept on munching the grass.
There were mama buffalos with their calves.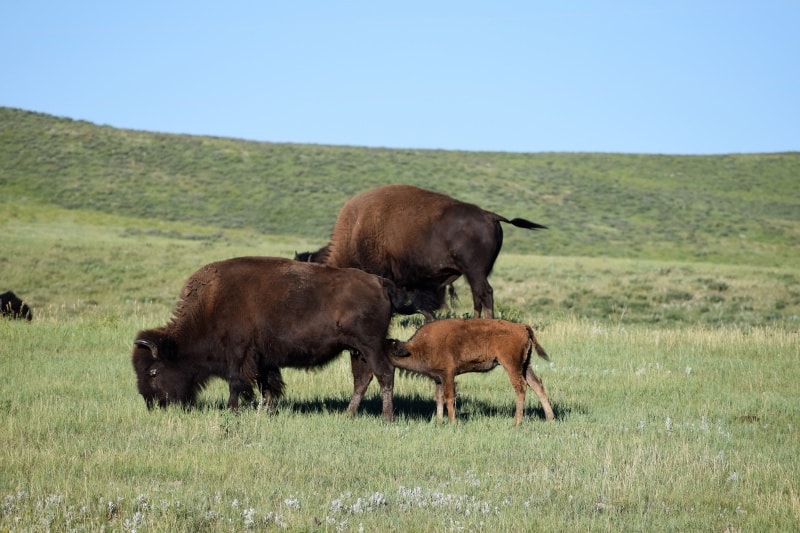 This one reminds me of Ferdinand the Bull.
As we drove around, I kept thinking about that scene out of "Dances with Wolves" where the Native Americans and Kevin Costner's character are learning how to say "buffalo" in each others language.
"Tatanka…" "Buff-a-lo…" as Kevin Costner puts his 2 fingers up to his head for horns and paws at the ground with his foot.  "Tatanka…" Buff-a-lo."
We saw prarie dogs.
…Feral donkeys
and these pronghorn antelope.
With the departure of the Sheffields came a downward slide of the quality of our accommodations.  We significantly downgraded to a cabin at an RV park.  The cabin was really just a box with a roof and a bed, no kitchen (although there was a small refrigerator) and no bathroom, just a shower house down the road.  Coincidentally, the owner of the park was from Jacksonville, Florida.  What a small world it is!
Because it would afford us another stamp in the ole National Parks Passport, we took a 50 mile detour to visit the Devil's Tower National Monument.  Some of you might recognize this rock formation as the one featured in the 1970's Steven Spielberg movie, "Close Encounters of the Third Kind."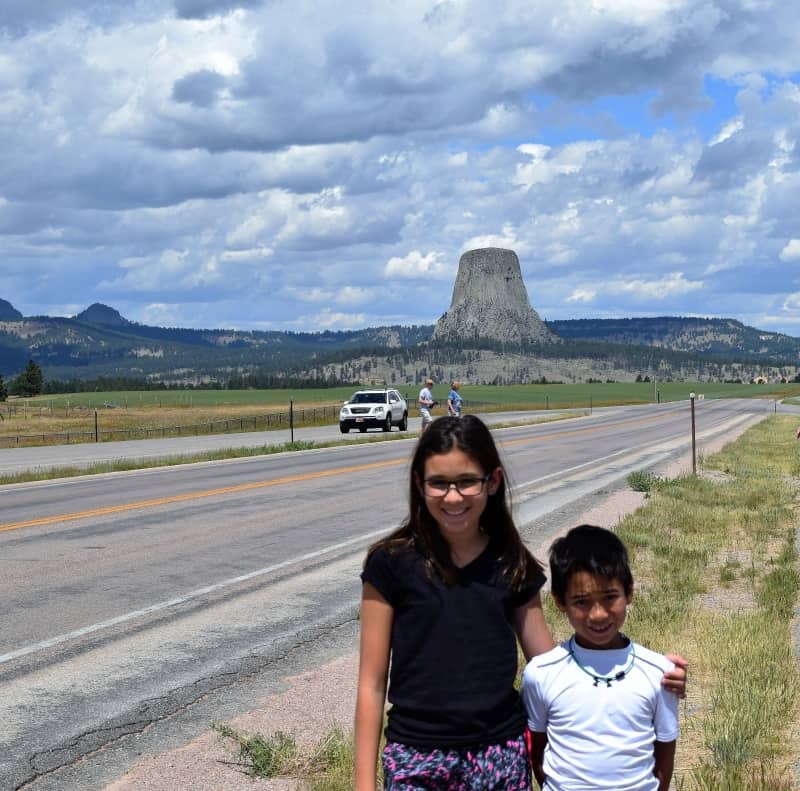 You can't get to the top of the formation without doing actual rock climbing with ropes and all the gear, so we settled for a hike around it.  It was a worthwhile detour.