Our last stop with the Sheffields was Rock Mountain National Park.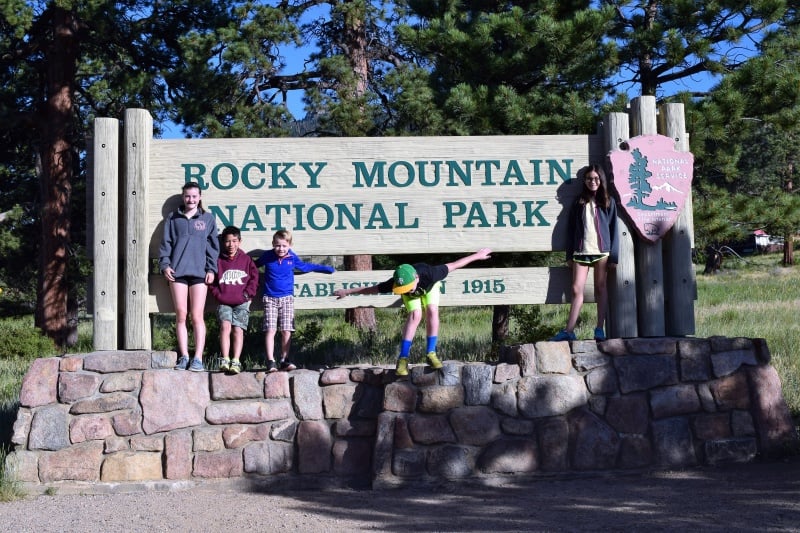 We went for a 4-hour horseback ride.  I guess it wasn't interesting enough for Aaron because he actually fell asleep in the saddle as he was riding.  He was several horses ahead of me and all I could see was him swaying to the steps of the horse, head drooping backwards while his body precariously leaned from side to side.  At first I thought he was just goofing around and then I realized he was snoozing.  I was surprised he didn't fall off the horse altogether.
My horse's name was Peaches…. and she was anything but.
I am a horseback riding novice and, although I'm a good sport about it, I'm not necessarily an enthusiast.  It's something fun to do as a group, so I'm usually cautiously game.  The few times I have done it, I've enjoyed myself.  I have had one or two bad experiences, however, so it's not something that I seek to do at every opportunity.
My horse Peaches was obviously well aware of my lack of horse sense and enthusiasm.  As Shane put it, "she owned me."  She took the opportunity to be as stubborn and contrary as possible.  On a number of occasions she donkey kicked other horses that got too close to her.  I was holding on for dear life and she went where ever and whenever she very well pleased.  A renegade she was.  I was a little annoyed that our guides smugly remarked that she's usually a really sweet horse.  Needless to say, I was glad to get off of her at the end of our ride and I'm pretty sure the feeling was mutual.
We spent some time hiking and enjoying the scenery.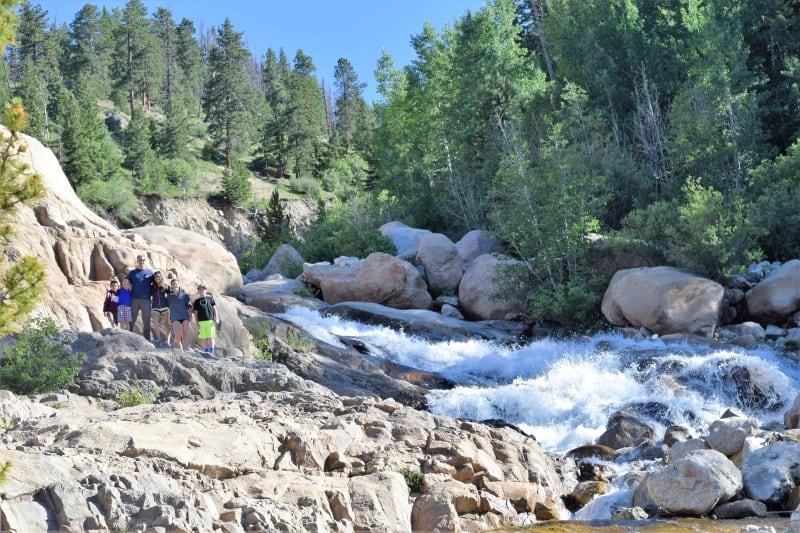 As we drove higher, we hit quite a bit of snow.  We also spotted some wildlife,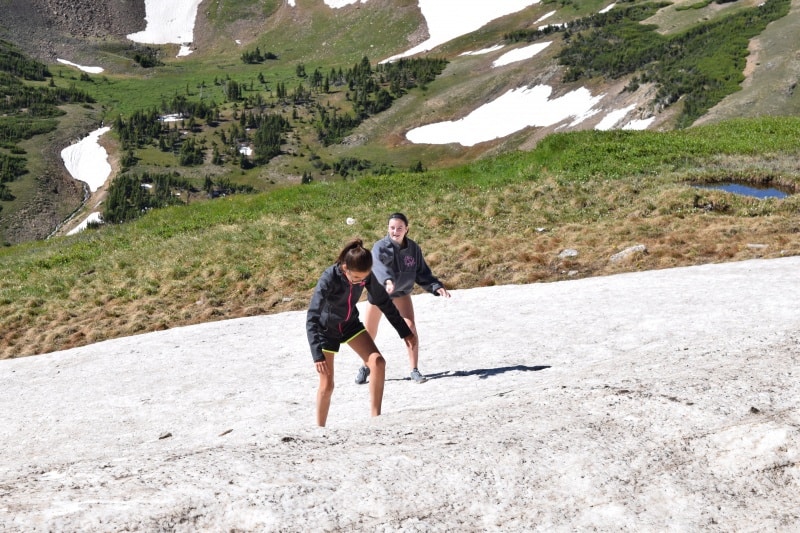 We passed this herd of reindeer (I think that's what they were) as we were driving down the mountain. By the excitement in the van, you would have thought we had just spotted Big Foot himself.   The door to Shelly was literally wide open as we crept slowly by them.  Jen and I were hanging out of the side furiously snapping away on our cameras as if we were National Geographic photographers.
This one is thinking, "what the heck….crazy humans…"
We actually pulled over for these shots.  I love the antlers on these guys and the field of wildflowers they are lying on.
And thus ended our trek through Colorado with the Sheffields.
It was a trip not without its mild irritations, small disappointments and disagreements, but it was full of belly laughs, good times and fantastic experiences.  The good news is that we all made it through with friendships solidly intact and we came away with life-long memories!  We loved it so much, we're already planning a trip for next summer.  Utah here we come!!