We continued our way through South Dakota and made a quick stop at the Mitchell Corn Palace.  In case you were wondering if there could possibly be more than one, it is in fact the world's one and only corn palace.  The murals and designs covering the building are made from corn and other grains.  Of course we had to stop!
We drove through Nebraska and onwards.  I was relieved to finally make it to Iowa where some of our old friends live.  After a series of unfortunate motel choices, I was so thrilled to spend a couple of days at the home of Jeremy and Leigh Jorgenson and to finally meet their beautiful daughters.
The Jorgensons are always the ultimate hosts and this visit was no exception.  We had stayed in some pretty dodgy places for the past several nights, so Casa Jorgenson felt like a 5-star hotel.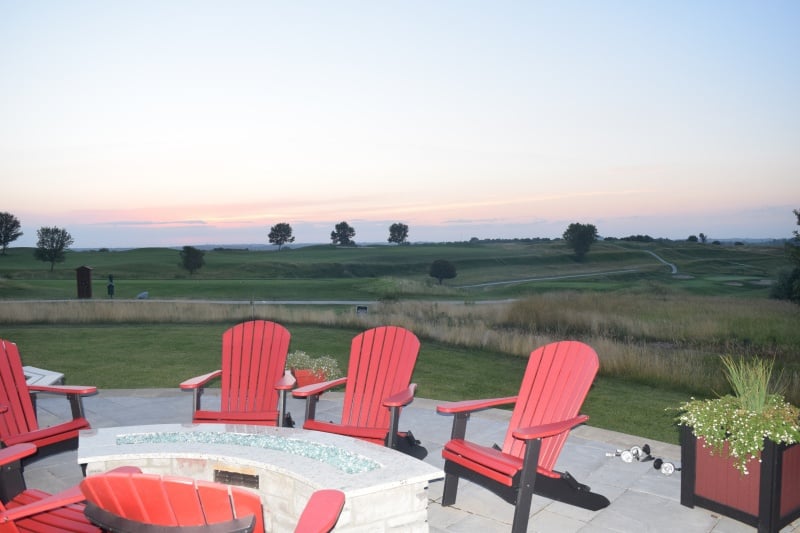 They have quite the set up on their back porch:
firewood pizza oven and green egg grill
Teppanyaki grill!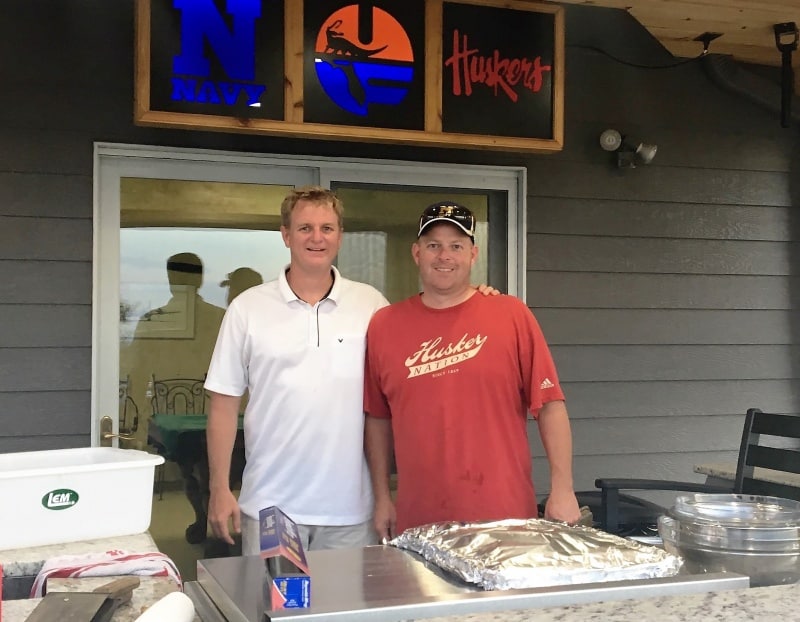 The views from their backyard were beautiful too.
It was a wonderful place to reconnect with friends and recharge our batteries!
We ended our roadtrip in Kansas and flew to Washington D.C. where we spent our last week in the U.S.  We hit all the likely tourist spots.
We walked around the mall and visited all of the war memorials: World War I, World War II, Vietnam War, Korean War.  It saddened me to think about all the people who died in these wars.
Was it worth it?  Probably not to those whose loved one perished.
Team Woods comes from a long line of veterans on both sides of the family.  I suppose it's possible to admire and appreciate their service without condoning the conflict itself.
We were also reminded of the great leaders the U.S. has had in the past which caused me to further bemoan and resent the choice of leaders currently before us.  It's been quite a fall from the likes of Lincoln, Washington, Roosevelt and Eisenhower.  How did we get to this place?
This pic was taken atop the Washington Monument.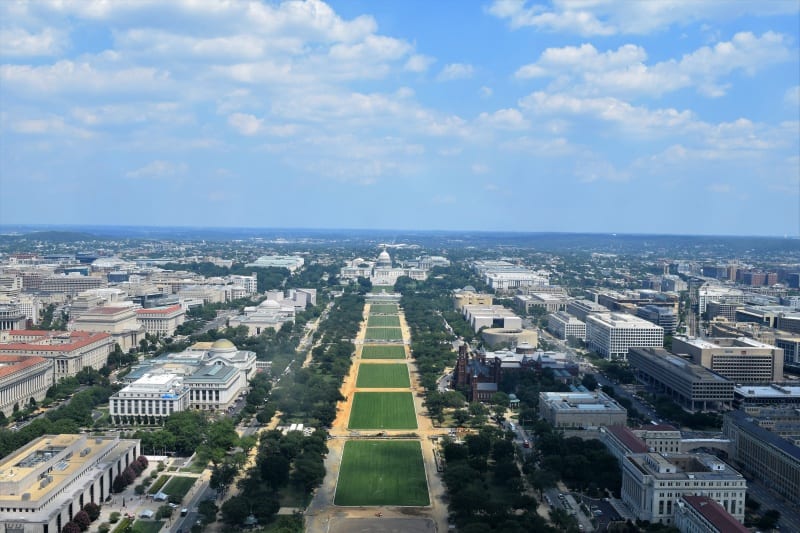 And this was as close as we got to the White House.  No tour tickets for us!!
Benjy has quite a few friends from the Navy who continued with their Navy careers after he got out.  Many are now working in and around the capital.  We were able to spend some time with them as well.  It's hard to believe it has been nearly 20 years since we were all together in VP-16.
And so ends our summer of 2016.