In August, we went back to the land of my roots, the Philippines.  My sister came to Hong Kong to visit and went along.  My mom was already there visiting my grandmother so she met up with us.  My aunt, who lives there, also joined in on the fun.  It was a family reunion!
We rendezvoused in Bohol and spent some time at the beach, did some snorkeling and sightseeing.
We had some really nice family time.
We visited Chocolate Hills, which are supposed to be a chocolate brown in color, but since it was the rainy season, the hills were quite green.  They were pretty, but not exactly what we were expecting.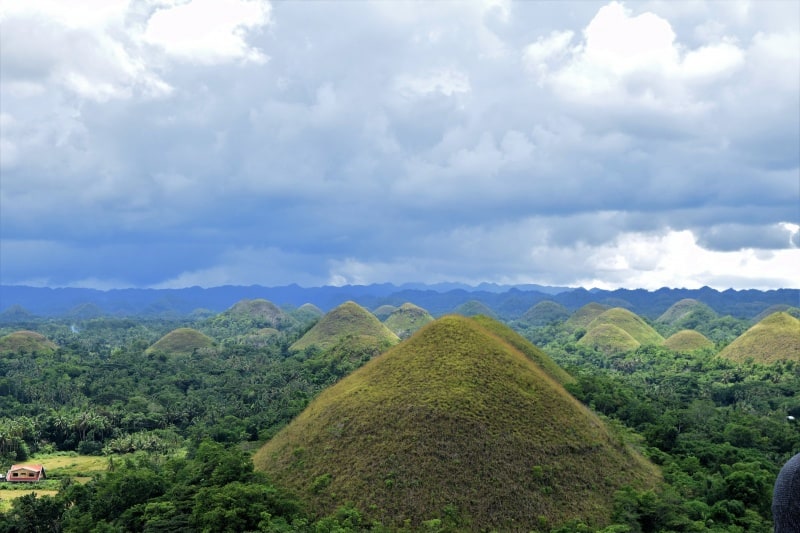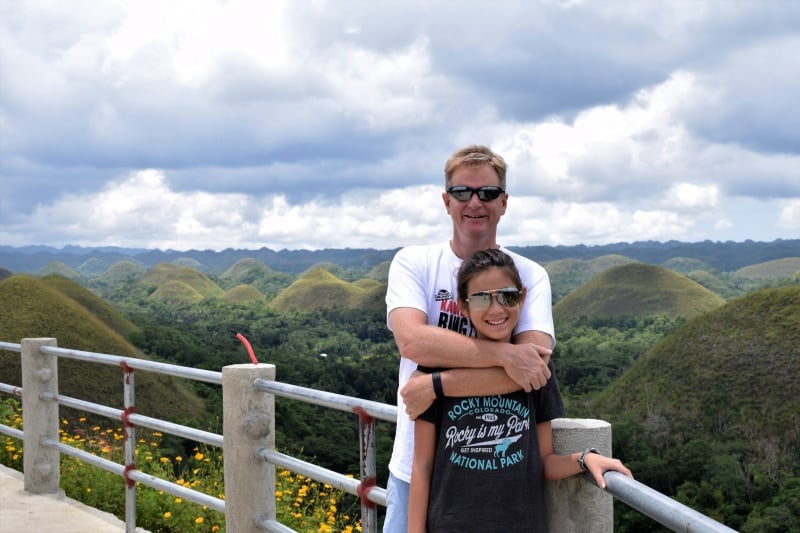 Then we stopped at a preserve to see the tarsiers.  Tarsiers are the world's smallest primate.  A male tarsier only weighs about 5 ounces.  They are difficult to photograph because they hide under tree leaves and the lighting in the jungle is obviously not the best.  Flash photography is strictly prohibited because it literally scares them to death!  Here's one little guy.  I love his tiny fingers!
They have big buggy eyes, which is why I suppose they are so sensitive to the flash photography.
Aren't they adorable??  This one looks like he's having a nice dream.
From Bohol, we went to Cebu City, which is where my dad and aunt grew up.
We did a bit of sightseeing in Cebu.  This is the site of the cross that Magellan planted when he landed in the Philippines in 1521.  The cross shown here encases the original cross planted by Magellan.  Magellan, sadly, wore out his welcome in the Philippines shortly thereafter.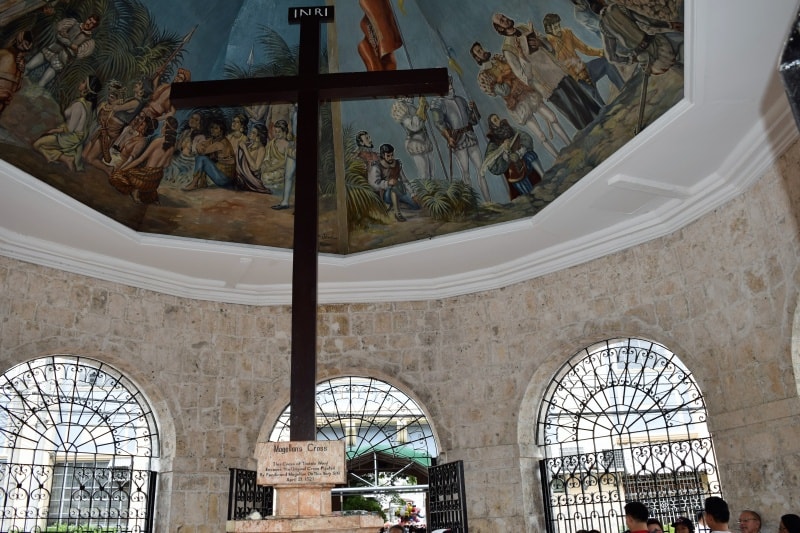 We also visited the gravesite of my dad's parents.
I never had the opportunity to meet my grandmother because she passed away before I was born.  My aunt told me that my dad was her favorite.  He was the baby of the family and she shamelessly spoiled him.  Here's a picture of the Abangan children, each of them at graduation from university.  My dad is the one with the goofy hat.
My grandmother scraped together centavos and borrowed money to send my dad to medical school.  When he went to the U.S. for his residency training, she passed away while he was there.  Now being a mother of my own little boy, that thought breaks my heart.  My dad rarely speaks of my grandmother, but when he does he still weeps.  Hearing my aunt tell me stories about my grandmother made me sad that I never knew her.  It also made me understand my dad a little better.