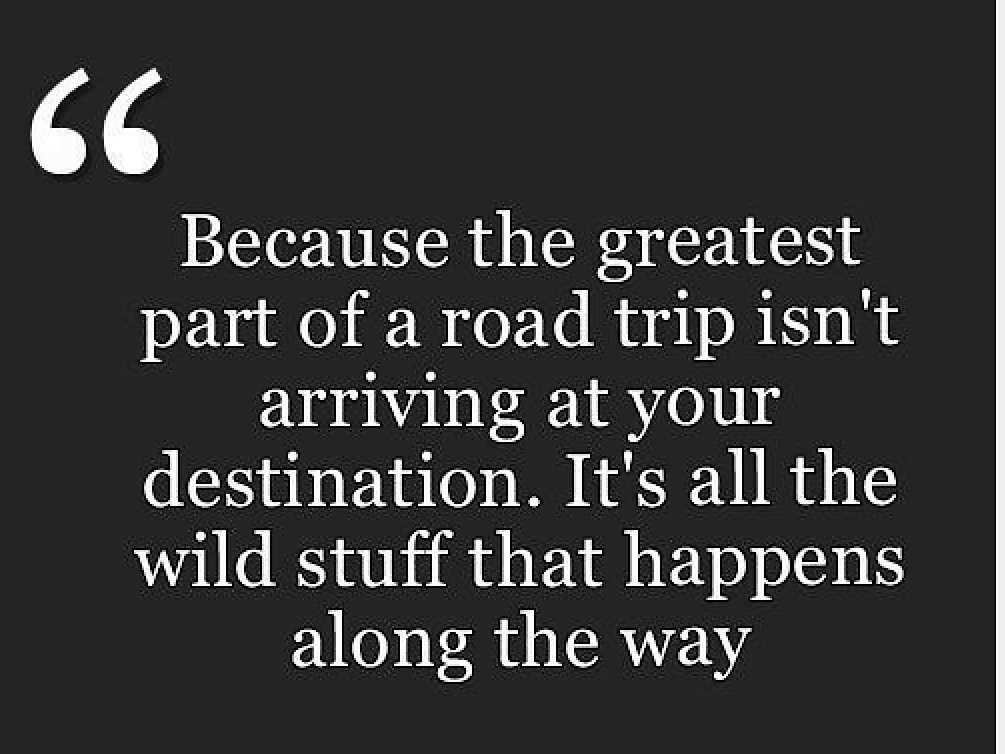 And here's where our summer picked up a bit.  As we did last summer, we teamed up with our friends, the Sheffields, and hit the road in this bad boy.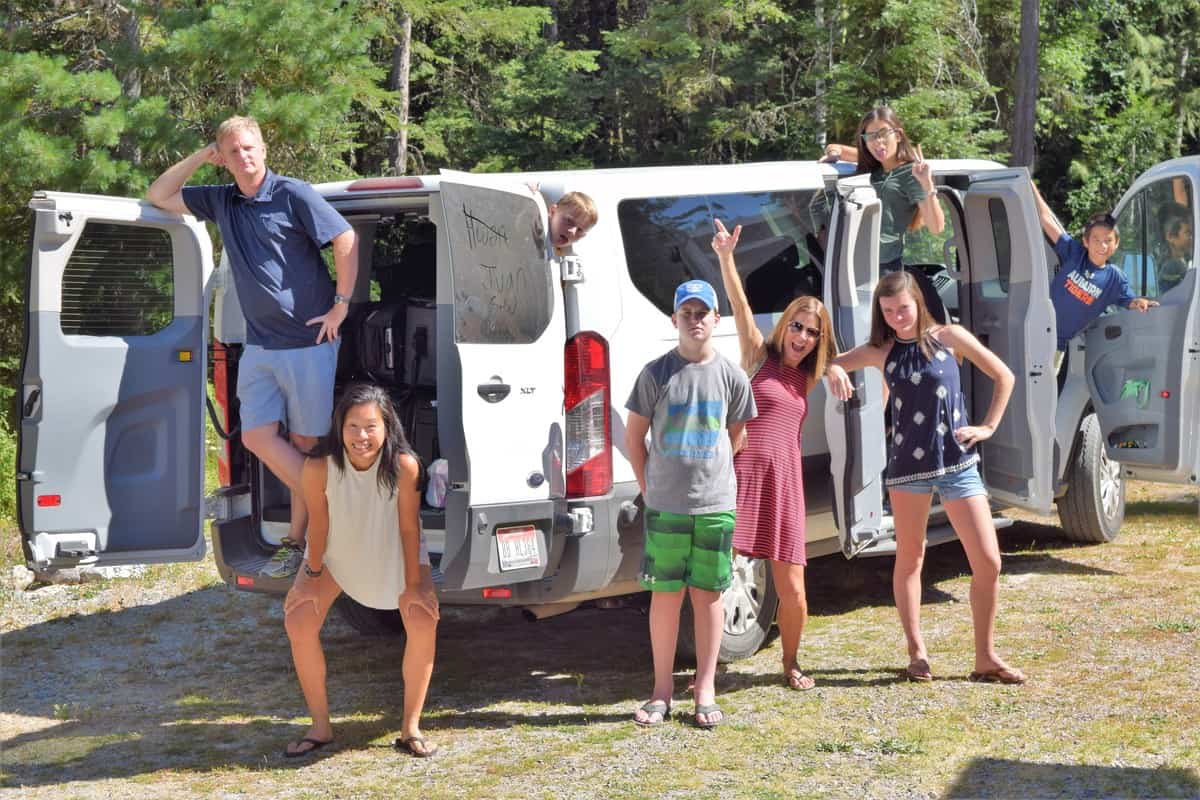 This would be our home on wheels for the next 10 days.  At the time Benjy picked us up from the airport, we were completely oblivious as to how true that statement would be just a few short hours later.
Benjy and Jen are the planners on the trip.  Those 2 personalities are plenty big for any one group, so the rest of us just sit back and go along for the ride.  I barely knew what our itinerary was before we left and I rested easy knowing that those 2 had everything under control.
The launching point for Memory Maker II was Spokane, WA.  Benjy's and Jen's grand plan was to drive "until we got tired" and then find a motel and sleep for the night.  Our destination, Grand Teton National Park, was a 9 hour drive and we knew we didn't want to drive the entire way in one afternoon.  Around 10:00 pm we had reached our limit, so we decided to start looking for a motel.  At our first stop, the place was completely booked, so we kept driving until the next exit.  We stopped and that motel was also completely filled.  At the third stop, it was the same result.  Finally Benjy asked, "what is going on that every hotel in the area is booked?"  Turns out that Brigham Young University – Boise was having their graduation…on a Tuesday night…on July 18.  Well, that was unexpected.  We get back on the road and started making calls.  We quickly discovered that all motels within a 2 hour radius were booked.
We then pulled over at a Best Western motel at about 1:00 a.m.  There was one room available, but the lady at the desk told Benjy that it was reserved.  Benjy tried to convince her that whoever booked it isn't showing up at 1:00 a.m., but she wouldn't budge a centimeter.  She said to Benjy, "I really wish I could help.  You're the first person tonight who hasn't cursed at me."  Then a light bulb went off in her head.  "There is a camp ground about 45 minutes from here where you can stay.  It's called the Beaver Dick."  She said it just like that. With a straight face.  The Beaver Dick Campground.
So Benjy climbed back in the van and announced to us, "We're going to the Beaver Dick Campground."  I said, "Wait…What???  Beaver Dick? Did that lady know we have children in the car?  What kind of place is this?"  But, there was no point in protesting.  We were a half step away from all of us sleeping in the van in the parking lot of Walmart. Our options were very limited and less than ideal.
We arrived at the Beaver Dick Campground around 2:00 a.m.  We circled about 3 times waking everyone in the park as we hunted for an empty spot.  We finally found a place that looked sort of like a camp ground space.  Benjy parked the van and pulled out our camping gear.
The boys immediately set to work.  They were like a NASCAR pit crew and had the 2 tents up in 10 minutes.  Trouble is that the 2 tents only hold a total of 4 people and we had 8 people.  Benjy made the command decision that the boys would sleep in the tents and the girls would sleep in the van.
So daylight breaks and this is the scene of the crime.
The van is parked all askew; tents barely standing, strewn in a space that in the light of day doesn't really look like a camping space at all, but rather a gravel parking spot next to some woods.  If you had walked past us that morning you would have thought to yourself: now that there is a camping trip gone terribly wrong.  I didn't get pix of the girls, but the scene inside the van wasn't any better; and of course we all felt even worse than we looked.
Did we really spend the first night of our vacation in a campground called Beaver Dick?  What in the world?  And then we saw this.
OHHHHH!  So Beaver Dick was a MAN.  It was not, as we so wrongly thought, the private part of a large male rodent.  Nor was it the venue of some salacious, hermaphroditic outdoor experience.  Beaver Dick was just some guy.  Named Dick.  Who was a fur trapper back in the day and apparently trapped beavers and other game.  He's well known in these parts, so I guess that's why the lady at the Best Western talked abut him so nonchalantly.
We even found a photo of good 'ole Dick himself.
Beaver Dick Leigh.  Now that's a name!
You just can't make this stuff up!