The Beaver Dick Campground had nary a shower nor flushing toilet, so we wasted no time getting out of there.  We still had a 2 hour drive ahead of us.  All of us were grumpy and exhausted.  Our condition was vaguely reminiscent of Jen's and my ungraduate days at the University of Florida of Saturday morning hangovers, minus the adult beverages and all night fraternity parties.  But, a Big Gulp size cup of coffee and grease from a McDonalds breakfast can do much to lift spirits and get the adrenaline running again.
So we finally arrived at our destination, Grand Teton National Park.
And here's the Teton Range with the iconic Grand Teton peaks towering above the landscape.
We did some hiking and enjoyed all the great views.
We even saw a moose.
We learned later, that the moose frequents this location, which is right near a bridge.  The locals call him Bruce.  Bruce the Moose.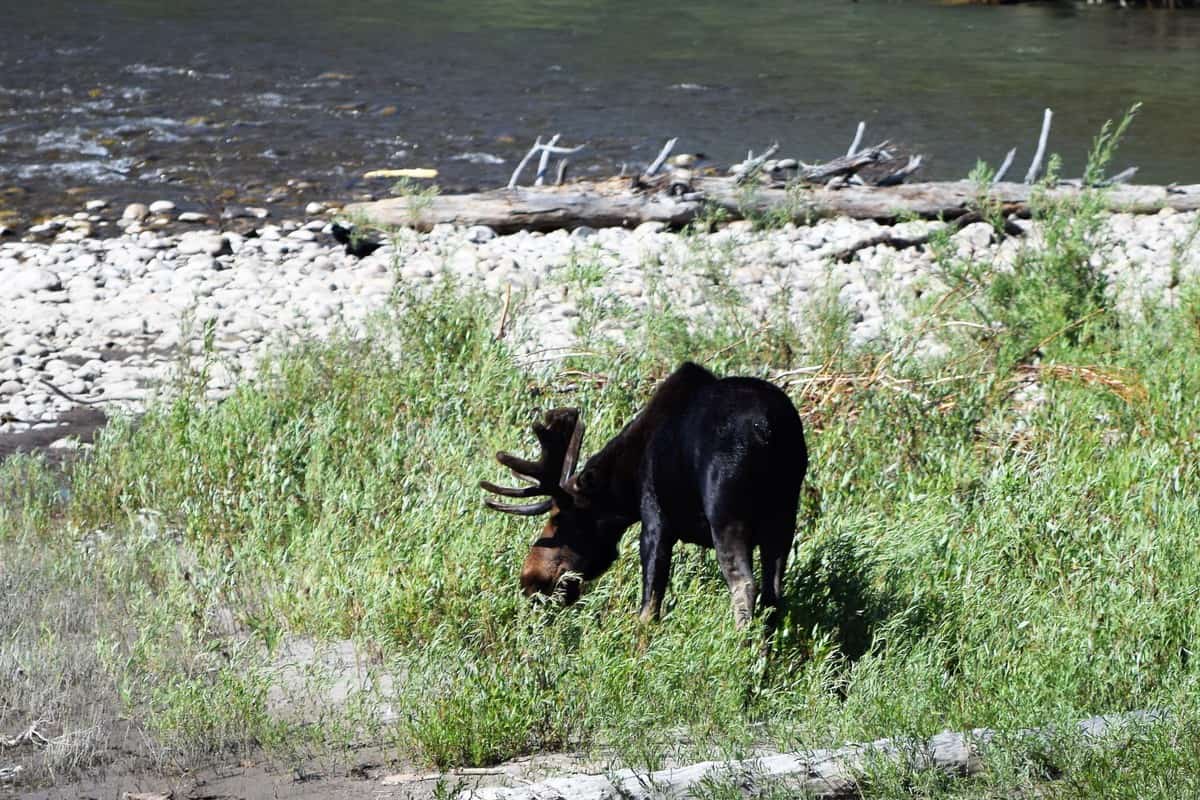 One of our guides told us that locals call moose "swamp donkeys" because sometimes the animals graze underwater and eat the plants they find at the bottom of lakes and streams.  For some reason that led us back to another discussion about Beaver Dick.  We decided a great name for a local band would be "Beaver Dick and the Swamp Donkeys."  I don't know how we got off on that tangent.
We stopped at the Chapel of the Transfiguration located on the park property.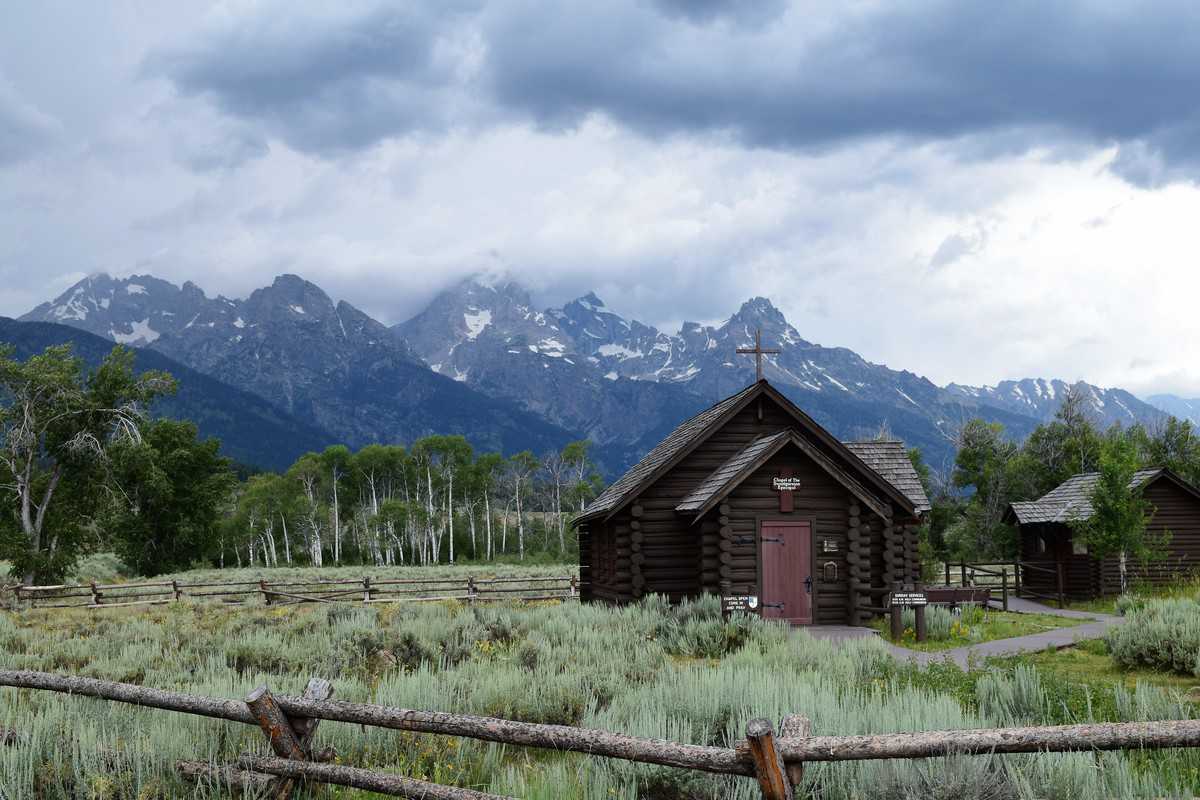 The inside of the chapel is small and quaint, but it was peaceful and lovely.  What a view from behind the pulpit!
Such a wonderful place to worship our Creator, surrounded by His majestic creation!