A tour of Asia would not be complete without a stop in Beijing.  The temperature was much cooler than Chaing Mai; we could see snow on the ground in some places.  Of course we made the obligatory stop at Tiananmen Square.
Our timing wasn't the best because it happened to be a public holiday.  The place was packed.
We asked our tour guide, Daphne, about the student protests that occurred in 1989 and where in the square this iconic picture was taken.
She declined to respond saying that she liked her job too much to tell us anything about that.  So much for freedom of speech.
Since we had already visited the Forbidden City, Team Woods opted out of a second tour.  We left Teams Sheffield and Solether to brave the crowds.
Instead we chose to wait in a nearby park where we had a nice view of the Forbidden City from above.
We experienced Peking Duck.  It's not cheap, but it certainly is delicious.
And we stopped to see the Bird Nest Stadium where the 2008 Beijing Summer Olympic Games were held.
Then it was time for the pinnacle of the Asian Invasion tour: hiking the Great Wall.
Our guide picked us up early.  He introduced himself as "Cheney."  Shane, without missing a beat, says "I'm Shane, but some call me 'Shaney.'  Cheney just stared at him stone-faced and then there was an awkward silence.  Benjy remarked, "oooo, out of the box early, Shane."  The rest of us just groaned.  American humor sometimes gets lost in Asia.
Here was our ride to the wall.  Looking back to our cool wheels last summer, which we affectionately called "Sheldon."  This bad boy, in comparison, was Sheldon 4.0.  Aw yeah!
We loaded up and drove for about 2 hours outside of Beijing.
We had an hour hike up to the Great Wall.  Our plan was to hike the wall for 2 days with one night spent at a small hotel in a village nearby.  The trail was muddy, steep and very slippery.  We passed patches of snow on the way up.
Finally, we made it.
It was breathtaking.
Our timing to hike the Great Wall (unlike the timing of our visit to Tiananmen Square) was pretty much spot on.  The crowds had dissipated and the cherry blossoms were in bloom.
We hiked for about 4 hours on the first day.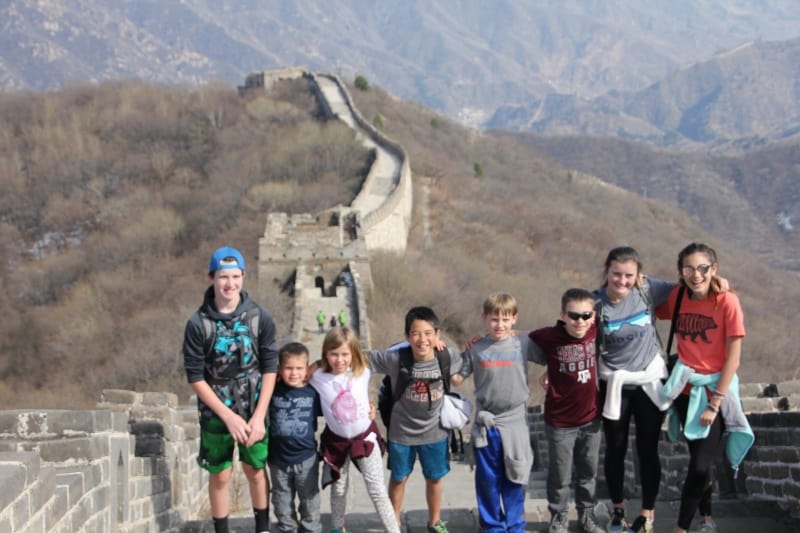 Jen and I paid homage to Chi Omega, the sorority which we both pledged so many years ago at the University of Florida.
It's amazing to see how the wall twists and snakes far into the horizon.
At the end of the first day, we all saved ourselves the hike and rode toboggans down.
The next morning we were up and at 'em early for another full day of hiking on the wall.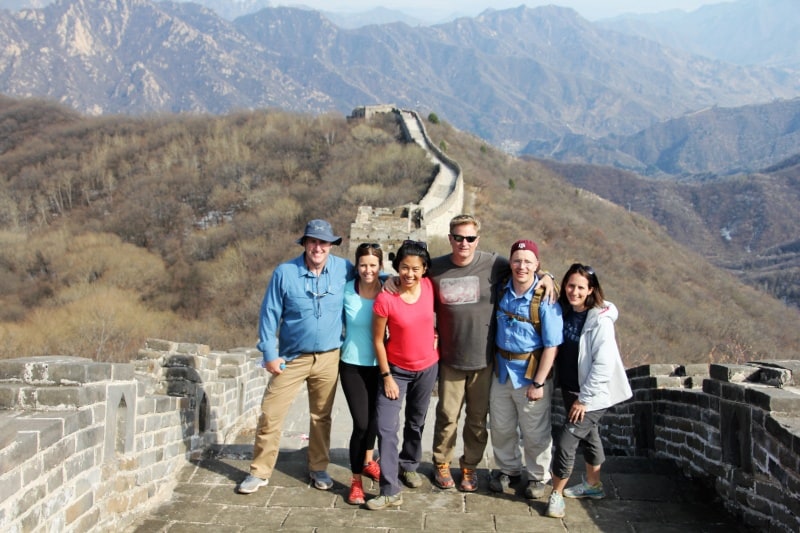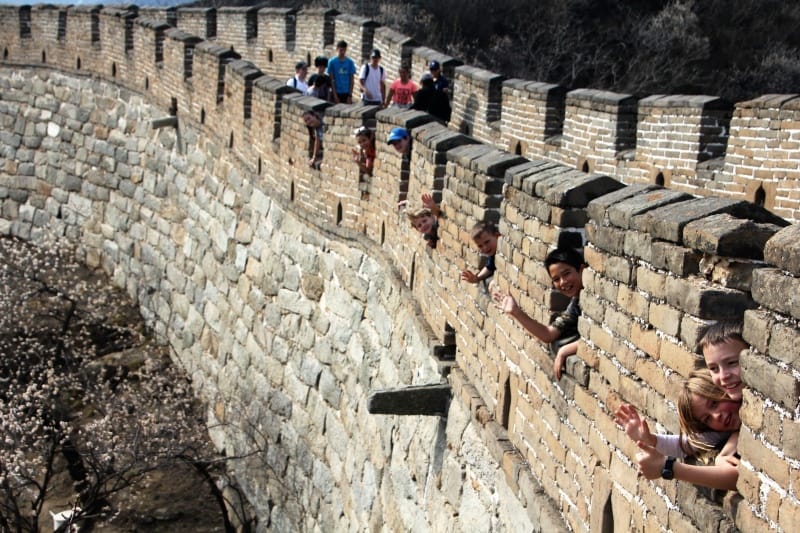 And then we made it to the end!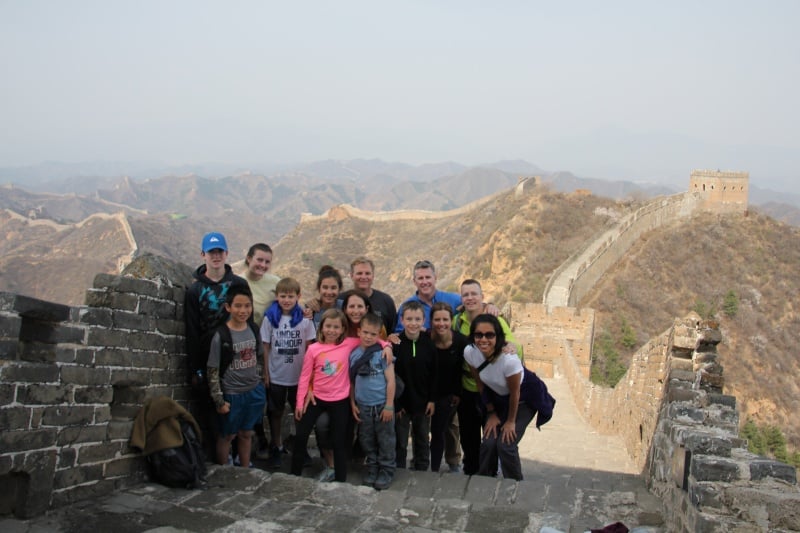 Going through all of our pictures to write this blog made me, once again, so grateful for the friendships with which the Lord has blessed us!  To be able to travel to foreign places and experience the things we did together is such a gift.  I will always treasure these memories and love these people!
"Is any pleasure on earth as great as a circle of Christian friends by a good fire?" -C.S. Lewis