In Chaing Mai, Thailand, we hooked up with another family from Jacksonville, the Solethers, who are currently living in Japan.  It had been quite some time since the Solethers had last seen the Sheffields, so the reunion was joyful.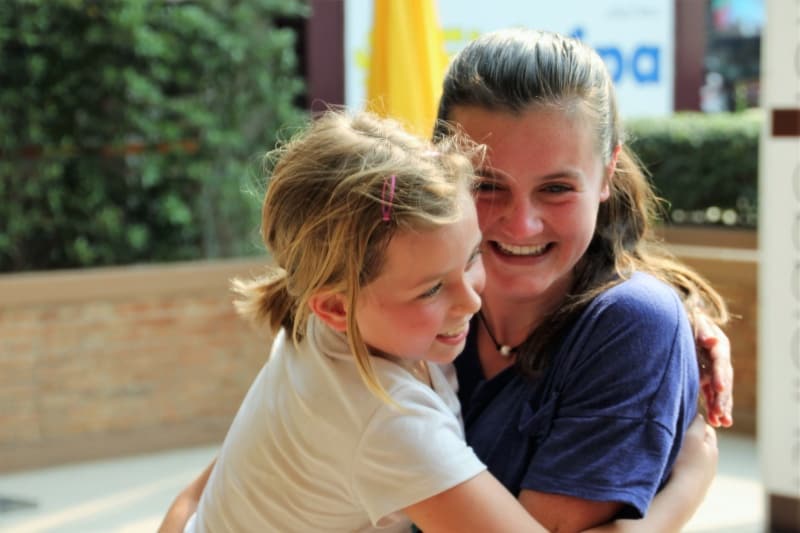 We didn't waste any time sightseeing and stopped to tour one of the Buddhist temples.
Most of the ladies in our group were not dressed modestly enough to be admitted to the temple, so we had to rent some sarongs they had available at the entrance.
We had all developed a good appetite seeing the sights, so we headed over to the night market for some yummy Thai street food.
This was the Sheffields first experience with Asian street food and they were big fans.  They particularly liked the rotis stuffed with bananas and topped with sweetened condensed milk and chocolate sauce.
Benny had no problems choking that stuff down.  The kids especially enjoyed the fresh fruit smoothies and at less than 1 USD a pop, it was all you can drink.
Once we were sufficiently stuffed, the girls headed to the night market to do some shopping while the boys enjoyed a group foot massage.
The ladies at the massage place just loved Kyle and Aaron.
The next morning we woke up early for a full day of riding elephants.
We got changed into our elephant riding outfits…
…then we headed out to feed the pachyderms some snacks.  No snacks, no riding.
Benjy tried to feed his elephant one banana at a time…
…but the elephant would have none of that and ripped the entire bunch right out of his arms.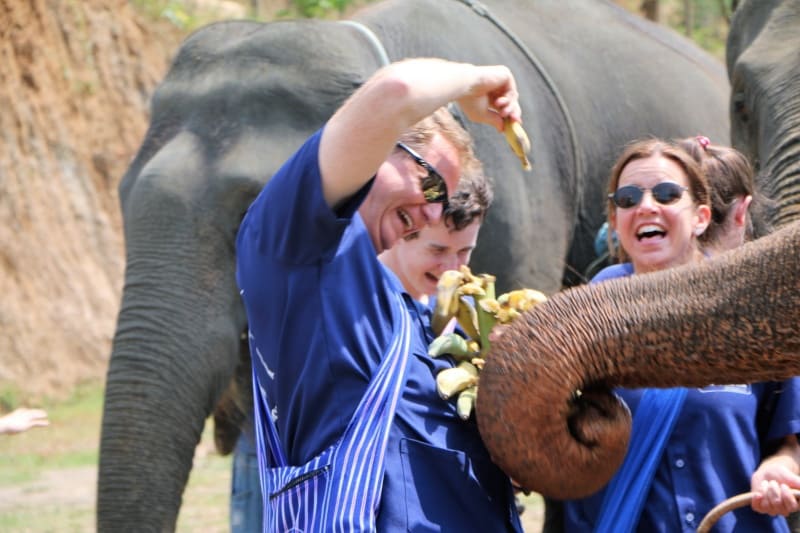 I got to ride Wan, the elephant I had ridden the past three visits.  I don't know if she remembered me, but I like to think that she did.
We all climbed on and headed out.
Here are some of my favorite pix of the day.
I thought the pictures of the boys covered in mud looked like a scene out of "Lord of the Flies."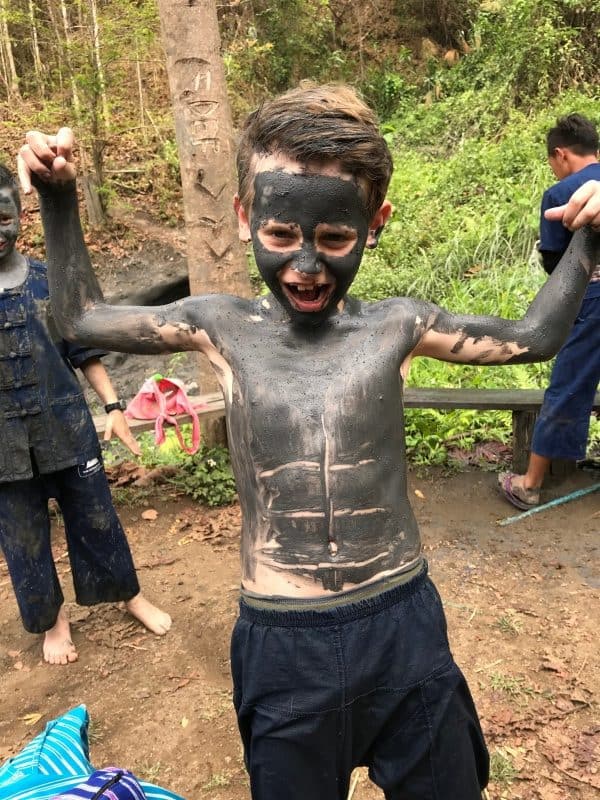 The elephant clearly enjoyed the mud bath too!
Now, this sequence of shots of Jen and Shane exchanging smooches on the elephant trunks cracks me up.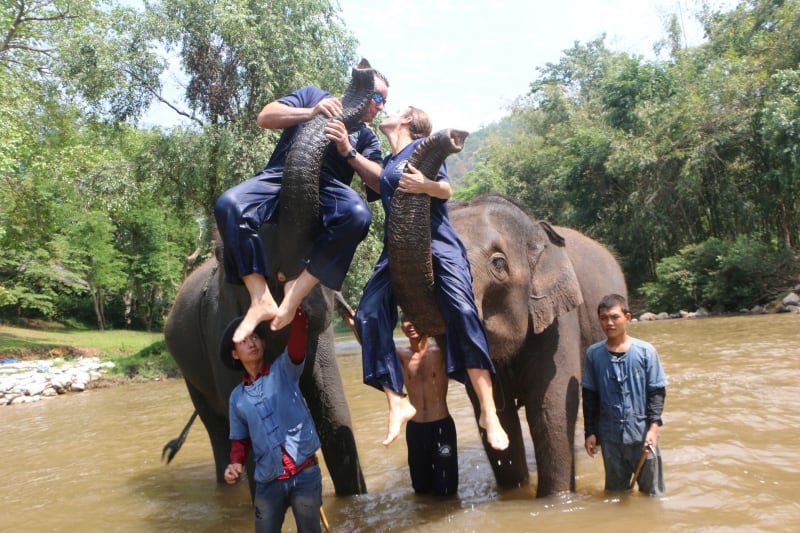 Shane…always the smooth operator.
We also went on a bike tour of the countryside.  It's quite a sight to see 16 people biking down the backroads of Chaing Mai.
We saw rice fields…
and visited more temples.
We managed to make it through with only a couple of crashes, nothing too serious.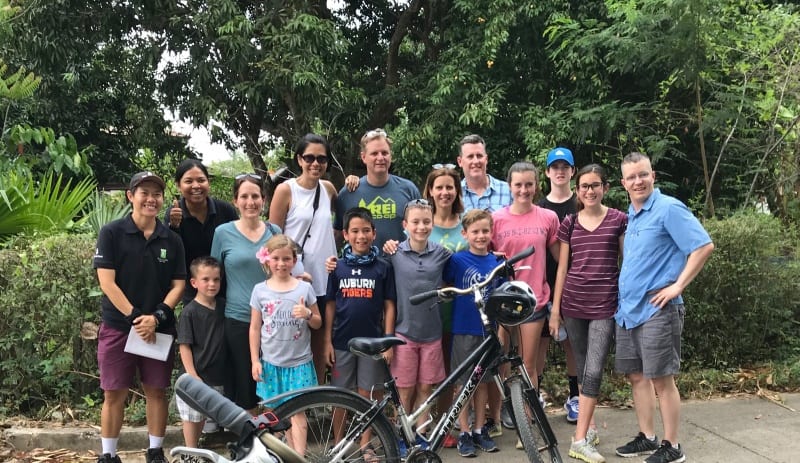 And then we made visit to the tigers.  Controversial, I know…
Final stop of the Asian Invasion: Beijing!