Family [fam-uh-lee, fam-lee] noun - any group of persons closely related by blood, as parents, children, uncles, aunts and cousins.
This summer was an interesting time for me to explore the definition of family and what it means to me. During the first part of the summer, we enjoyed a lot of time with family, both Benjy's side and mine, but for me, there was a notable augmentation.
I learned about a year ago that I have a half brother. It's a bit of a long story that I don't really want to get into on this post, but the joyous, yet unexpected result of taking an Ancestry.com DNA test was that my half brother, Mike, found me.
This is Mike. He's my big brother.
After about a year of connecting through email and texts, I decided it was time to meet Mike in person. So, Benjy and I booked a flight up to Syracuse, New York for our first face-to-face introduction.
Leading up to our meeting, I certainly had some moments of hesitation and uncertainty. I've had my own share of familial dysfunction and disappointment, so I wasn't really searching for any more of that in my life. After much consideration and prayer (and some prodding by Benjy), I figured I really had nothing to lose. There are times in life that requires a leap of faith and this was one of those times.
As it turns out, all my hesitation was silly, really. Mike and his wife, Nancy, are such sweet, sweet people.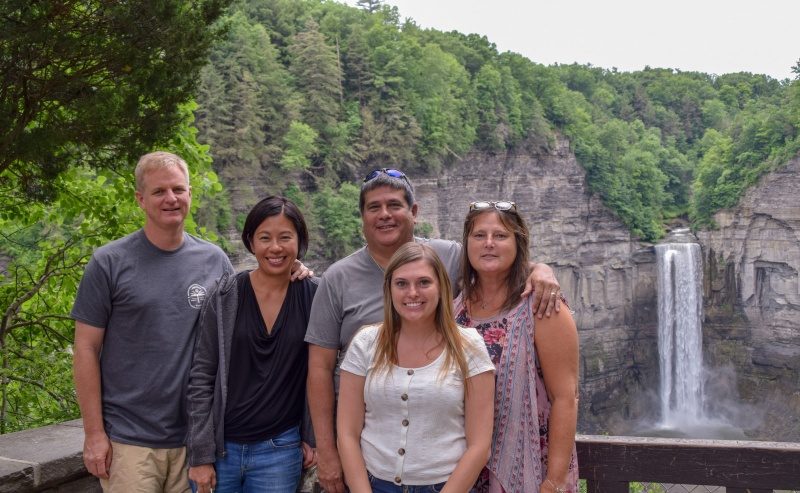 Their children (my 2 nieces and nephew!) are equally as kind, beautiful/handsome, brilliant, athletic and talented!
So, from this experience, I have come away with 2 important life lessons:
#1) There's always room for more love if you remain open to it.
#2) Don't miss out on blessings by over-thinking things.
It would have been easy for me to let my own emotional baggage get in the way of walking through this open door. But if I had, then I would have truly missed out on having these dear people in my life. I can't wait for us to get to know each other better!
While we were in Upstate New York, Benjy and I couldn't pass up the opportunity to see Niagara Falls, so Mike was kind enough to drive us the 2 hours there and back so that we could spend some more time together and mark another item off of our bucket list.
My first look at Niagara Falls was from the U.S. side of the border and I have to admit that I was a bit underwhelmed. I was expecting the falls to be much grander. We then crossed over to the Canadian side, and the view there was spectacular.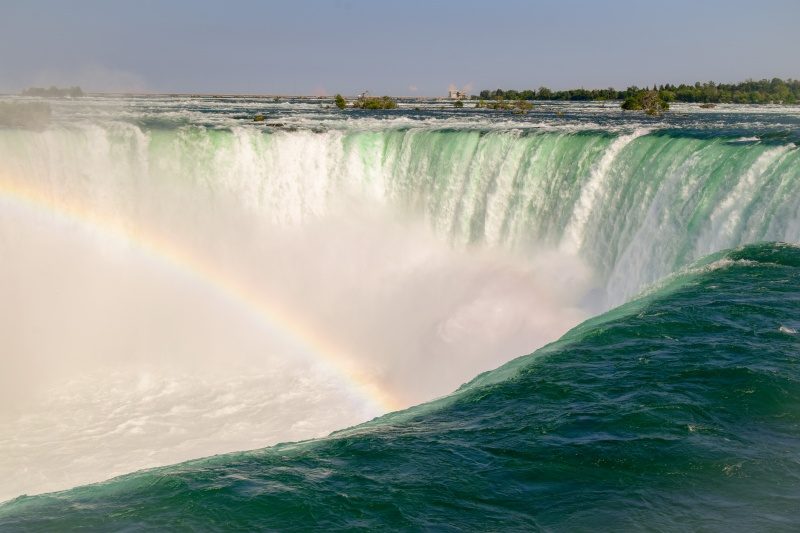 It's difficult to get a perspective of how tremendous the falls are from a photo. The amount of water constantly crashing down is enormous; more than 6 million cubic feet of water goes over the crest every minute! It's a wonderous sight!
Benjy and I took a boat tour that cruised right to the foot of the falls. Here's a view of one of the tour boats from above.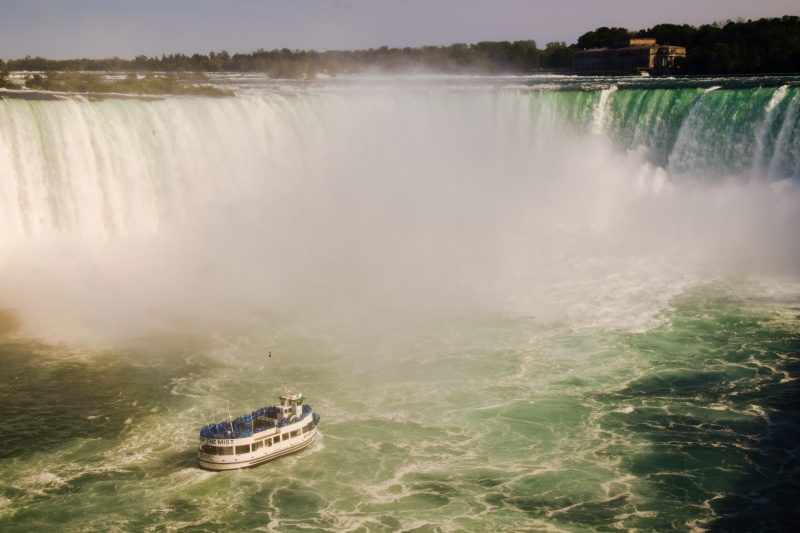 We got pretty drenched just from the mist coming off of the falls.
The roar of the water was deafening.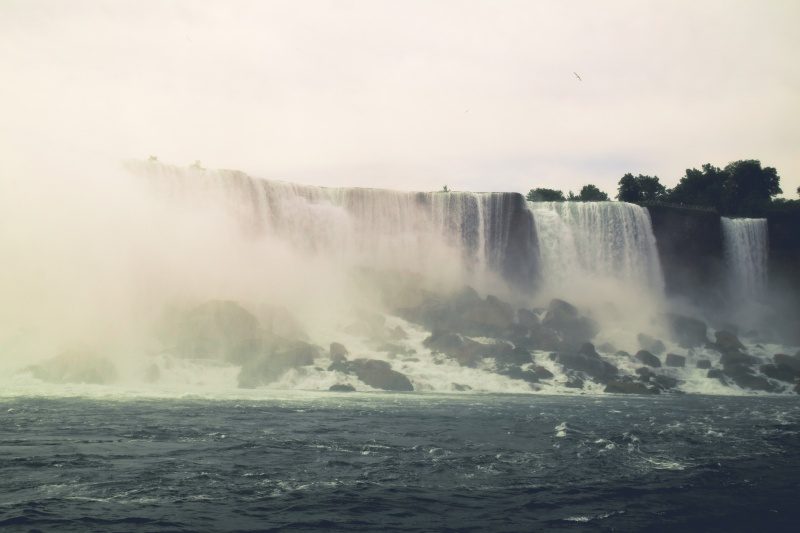 The Lord's creation is magnificent!
After our time in New York, we spent a week at the beach with my mom, 2 of her siblings and most of the progeny therefrom.
It's quite an impressive assembly and this is only a small portion of the Malonzo clan since my mom has a total of 6 siblings. It makes my heart happy looking at this picture. The 2 white guys in the back (Benjy and my cousin, Maya's husband, Chris) are a bit out of place amongst the Asian invasion and I can't help but chuckle at the sight of it.
The family fun wasn't limited to just the Malonzo side; we had a brief get together with the all the Abangan girls as well.
There seems to be a lot of drama and intrepidation the weeks leading up to gatherings such as this. I don't know why; I guess it's just a function of being part of a large family. I was guilty of my own share of hand-wringing and belly-aching, but when we all actually came together, it was really, really so nice to be with family.