Our summer wanderings took us to the northeastern U.S., together with our long time travel companions, the Sheffields. We visited Boston and enjoyed spending a few days exploring the city.
To most, a trip to Boston would not be complete without watching the Boston Red Sox play at the venerable Fenway Park. Admittedly, I don't consider myself a member of the baseball fan subset, but alas, all of my travel companions are, so I tagged along. During our visit, the Sox happened to be playing their arch rival, the New York Yankees and we were fortunate enough to score tickets.
Since we have some high schoolers in the group, we took the opportunity to visit a few of the many colleges in the area….
…and took in the many historical sites.
We ventured out of the city and explored Newport, Rhode Island. We toured several of the Gilded Age mansions there.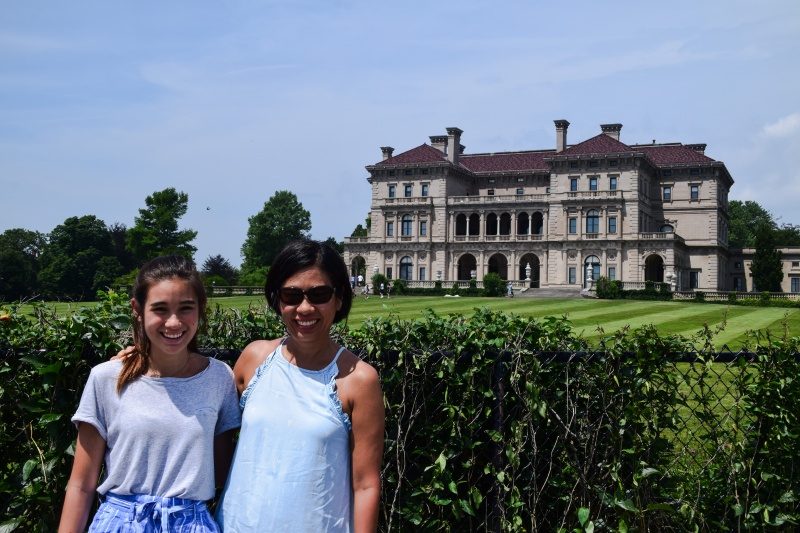 These were the summer "cottages" of the late 19th century American aristocracy, families which included the Rockefellers, the Vanderbilts and the Astors. For you Downton Abbey fans, the American heiress, Cora Crawley, likely came from the likes of this crew.
The Marble House had an exhibition of the artwork by Nicholas Party, a renowned Swiss contemporary artist. I found the artwork terribly distracting to the grandeur of the estates, but I've never really been a fan of modern art.
Our next stop, was a bucket list item, Plymouth Rock.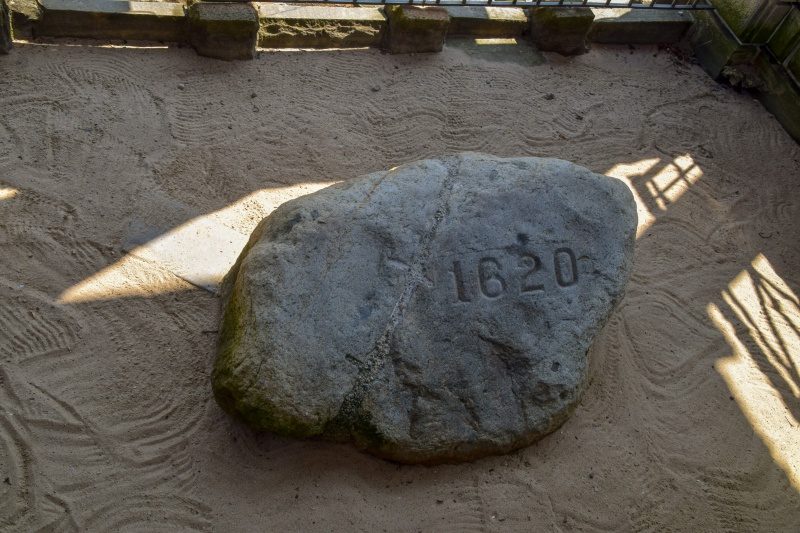 Yes folks, there it is, Plymouth Rock. It's a rock, and not a very large one at that. I suppose it's a historical relic, albeit a truly over-rated one.
Our final destination was Martha's Vineyard.
We took a bike tour around the island. One of our stops was the bridge made famous in the movie Jaws. Here's a pic I found of the character Michael Brody running down the bridge as an unsuspecting boater gets munched by the menacing shark.
Aaron and Benjamin did the infamous "Jaws Bridge" jump, a must-do on the list of attractions at Martha's Vineyard.
It was a nice getaway with friends.